Nice, France; Barcelona, Spain; Port Vendres, Saint Tropez, Porquorolles, and Cassis, France
---
Part I: Flight over, Nice, At Sea, Barcelona, Port Vendres (& Collioure)
Time for one last check for messages at Dulles IAP, Virginia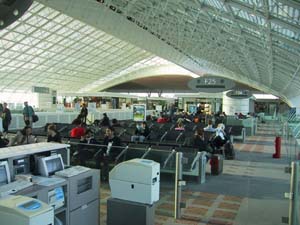 Terminal 2F at Charles de Gaulle Airport, Paris, France.
---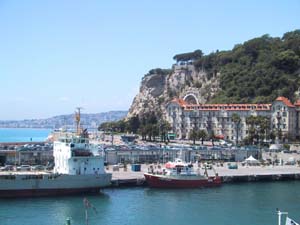 Our arrival at Nice, France.
Nancy onboard Seabourn Legend in Nice Harbor.
The beautiful Nice Harbor.
---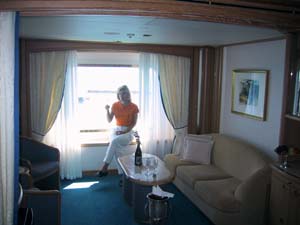 Suite 228 on the Seabourn Legend.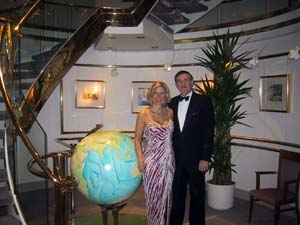 Nancy & Russ at the first formal night.
Welcome reception with the Captain Geir-Arne Thue-Nilsen.
Dinner with the Staff Captain Thoresen Steinar.
---
The Seabourn Legend docked at Barcelona, Spain.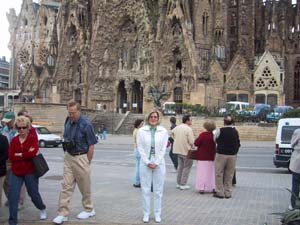 Nancy at Antoni Gaudi's masterpiece Church of the Sagrada Familia.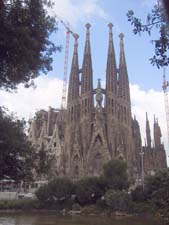 More views of Sagrada Familia in Barcelona.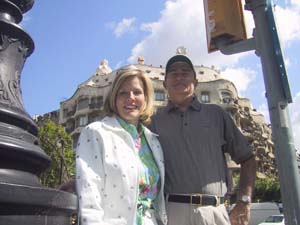 Nancy & Russ in downtown Barcelona at Gaudi's Casa Milá.
A beautiful view of the Barcelona Harbor.
Nancy & Russ overlooking the Legend in Barcelona.
---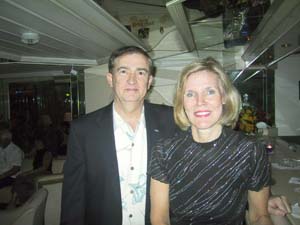 Back onboard at the Legend's "Club."
---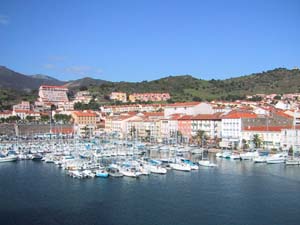 Port Vendres, France.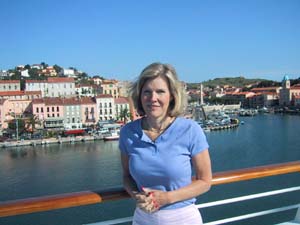 Nancy and Port Vendres.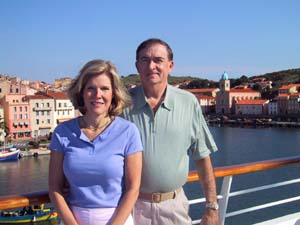 Getting ready to disembark.
The Legend docked at Port Vendres.
Russ & Nancy in Collioure, France.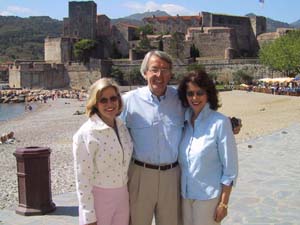 Nancy with new friends Jim & Toney Weeks, from Atlanta, in Collioure.
Pizza for lunch in Collioure.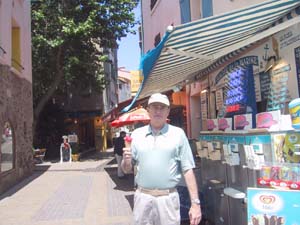 Why of course, glace de framboise for dessert.
A beautiful little town for our first day in France.
---
Click HERE for more Cruise pics.
Click HERE to return to our "Travel" page.
Click HERE to return to our home page.
---